News & Noteworthy
Experience ILTA
By Jamie Serafin, IT Director Conrad O'Brien PC
Celebrating a Big Milestone
By: Joanne Miraglia, Office Manager, Sweeney & Sheehan, P.C.
O Canada, Or Should I Say, O Tornoto
By Marlys Hickman, Fox Rothschild, Philadelphia Firm Administrator; ALA Philadelphia Chapter, VP of Business Partner Relations and Special Events

Keep on Rollin'
By Christine McCarry, Practice Support Manager, Ballard Spahr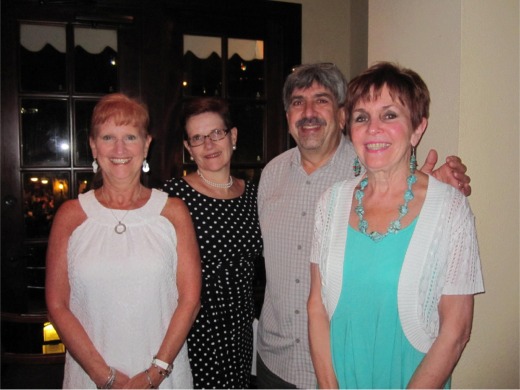 My Learning Experience at the Chapter Leadership Institute in San Antonio, TX
By: Gail W. Ruopp, Executive Director, Flaster/Greenberg PC
Lessons Learned from Attending the Legal Marketing Association Conference
By Shannon Duffy, Marketing Manager, Conrad O'Brien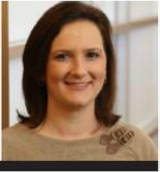 Clean Bills, Happy Clients
By Candy Sharpe, BillBLAST
This article was first published in ILTA's March 2014 issue of Peer to Peer titled "Client Satisfaction: Customer Service Is Job One!" and is reprinted here with permission. For more information about ILTA, visit www.iltanet.org
Client Service Aspect of Client Satisfaction - Amenity or Necessity?
By Garnett Bandy, DTI
This article was first published in ILTA's March 2014 issue of Peer to Peer titled "Client Satisfaction: Customer Service Is Job One!" and is reprinted here with permission. For more information about ILTA, visit www.iltanet.org

The 2014 SHRM Annual Conference as Experienced by a "Newbie"
By Patricia Woodson, SPHR, Director of Administration and Human Resources, Pepper Hamilton, LLP
Events & Attractions
February 5, 2015: 12:00PM to 1:00PM
PEP TALK: Peers Educating Peers "Records Management: Best Practices for Smaller Firms" Register now for the Philadelphia Chapter's Inaugural "PEP Talk"! Join your ALA peers for an interactive "PEP Talk" and roundtable discussion focused on Records Management. This PEP Talk will start a peer dialogue on best practices, policies and procedures, challenges and possible solutions, software, etc. that touches on many of the relevant issues. See event for more details and to register.

February 12, 2015: 12:00PM to 2:00PM
February General Membership Luncheon Meeting "Productive Communications: How to Influence and Impact the Team Environment in Your Firm" Presented by: Neen James; Location: Del Frisco's, 1426-28 Chestnut St, Philadelphia Sponsored by: Adaptive Solutions
Neen James shares Productive Communications with ALA Feb 12th https://www.youtube.com/watch?v=_4z0c-bXROY
February 26, 2015: 12:00PM to 2:00PM
General Administration Educational Meeting "LinkedIn 101: We're Connected, Now What?" In this seminar you will learn how to step up your LinkedIn profile, build your network and leave with helpful tools on how to stay actively engaged on this professional networking site. Takeaways include: profile creation and maintenance; how to cultivate a relevant network; tips for staying top of mind with your connections; overview of recent features; and more. Sponsored by: Adaptive Solutions. Please Register.
March 11, 2015 - 3 sessions - Excel: It's more than JUST a grid!!
1st Introduction - 10:00am - 10:50am
2nd Intermediate - 11:00am - 12:15pm
3rd Advanced - 12:45pm - 2:00pm
Location: Drinker Biddle & Reath LLP, One Logan Square. Presented by: Ivan Hemmans, Manager of Technology Development and Communications, he offers a unique blend of experience and good-natured humor. Watch the calendar for more information. Save the Date!
April 16, 2015: 12:00PM to 2:00PM
General Membership Luncheon "Change of Gavel" Hard Rock Cafe. Exclusively Sponsored by Our Gold Business Partner Adaptive Solutions. Save the Date!
---
Spotlight

Business Partner Appreciation Night
Culinary Cookoff II ~ Spotlight:
On Wednesday, November 5th, the Philadelphia ALA orchestrated a cook off in appreciation of our Business Partners. Six teams were chosen. Two were making salad, two were making sides and two were making desserts. I was on the salad team. I eat salads EVERY day of the week. I live, eat and sleep salads. The salad we put together was five star. The taster chose the other team. Hey, the guy who was the taste tester was a "Five Guys" kinda guy. Eating salad was not his strong suit. How would he recognize a good salad. No one said we were good losers.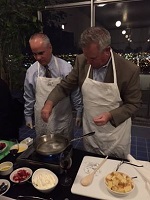 John Diehl and Loren LaQuintano were making dessert. I believe they won the contest. Yeah, Loren looks like he knows what he's doing.
So enough with the competition. I'm over not winning as is Adaptive Solutions, right Chuck?
At dinner, I sat with awesome women from USI Affinity. Shelly Lawson was my neighbor at dinner. She survived. It was a great venue to meet people you do not know. Tip: At any networking event, sit with people you do not recognize or know. You definitely will go away with a "take away".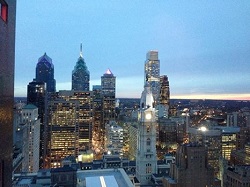 The view at the Loews was once again remarkable. We truly live in an exciting and vibrant city.
Congratulations to Diane Burkhardt for winning a scholarship to Nashville in the spring.
The people who orchestrated this event did an AWESOME job. It's a lot of hard work to make an event go as seamless as this one did. Thank you. Marlys, Pat and Joanne – you ROCK!!!!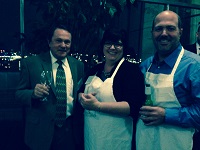 Dave Grimes of Graffen Business Systems,
Diane Burkhardt of Lewis Brisbois
& Chuck Davis of Adaptive Solutions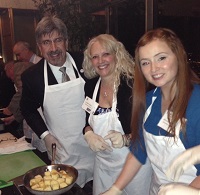 Gil Marquez of Feldman Shepherd, Debbie Kendorski of Golkow and Chelsea Caro of Milstead & Associates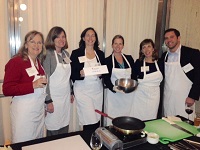 Go Team Blue!
By: Gail Ruopp, Executive Director Flaster/Greenberg