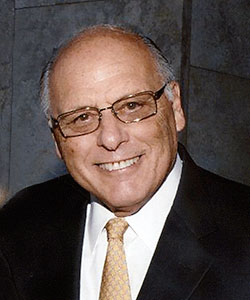 General Membership Meeting "Succession Planning for Law Firm Partners: Firm Governance and Client Transition"
Joel A. Rose, Founder, Joel Rose & Associates, Inc., Management Consultants to Law Offices
Law firms of all sizes and shapes are facing a seismic shift on the horizon and the "Baby Boom" approaches retirement age. Joel Rose will describe the strategies that have been developed and implemented in the more financially and professionally successful law firms to deal with the succession of firm governance and the orderly transition of clients from senior partners to other members of the firm.
Location: The Westin Hotel, One Liberty Place, 99 S. 17th Street, Philadelphia, PA
Sponsored by: Legal Internet Solutions Incorporated, a full-service Internet marketing company for law firms. LISI creates websites, blogs, branding, SEO, social media campaigns, and strategic marketing initiatives. For more, visit www.legalisi.com.
Register Register here
Pep Talk (Peers Educating Peers) - "The New Normal in Legal Support Staffing: Changing Roles of Legal Assistants and Secretaries"
Sponsored by: Philadelphia Chapter of the ALA
Presenter/Keynote: Christine McCarry, Practice Support Manager, Ballard Spahr LLP and David A. Silverman, Partner & Chief Administrator, Curley, Hessinger & Johnsrud LLP
Your ALA Colleagues will lead a workshop on the large and small firm changes in legal support staffing. This is a great program for veterans who want to stay on top of trends – and members who may be new to thinking about this part of our work. Learning points will include:
Then and now - how support jobs and responsibilities are changing
The skills firms need now – and in the future
Trends influencing these role changes
Staffing models, including ratios, titles, structures
Recruiting and selection – the challenges of finding great candidates
New ways to find, grow, and retain law firm talent for these new roles
Location: Ballard Spahr LLP, 1735 Market Street, 51st Floor Philadelphia, Pa 19103
---
March 24, 2016: Thursday, 12:00PM to 1:30 PM

Hosted by: Drinker Biddle & Reath LLP, One Logan Square, Ste. 2000, Philadelphia, PA 19103-6996
Sponsored by: Philadelphia Chapter of the ALA
Presenter/Keynote: Peter Lane Secor is the Director of Strategic Pricing and Project management with Pepper Hamilton LLP. Mr. Secor concentrates on legal project management, with focuses of improving efficiencies through shared management responsibilities, strengthening communication and making value transparent. Joseph Samarco, MBA, serves as Director of Revenue Accounting Operations for Drinker Biddle & Reath LLP. Joe works with the Drinker's executive management team and Managing Attorneys on pricing strategies, forecasting, and revenue recognition, among others.
Firms and their clients are continuously looking to create fee arrangements that benefit both organizations. Clients look for value scenarios, and firms look to foster long term relationships that generate revenues to provide earnings. In this session we will explore concepts and methods that produce win/win engagements. Win/win does not end with the fee arrangement; it is not a "set it and forget it" situation. Tremendous effort is needed by both parties to create true shared management responsibility that produces successful results.
---
Tuesday, April 5, 2016, 9:30 AM to 11:00 AM (1.5 PA CLE pending)

Location: Duane Morris Institute 30 S 17th St, Philadelphia, PA 19103
Sponsored by: Duane Morris Institute
Presented by: Jonathan Segal, Esq., Managing Principal of Duane Morris Institute
Addiction knows no socioeconomic boundaries. Attorneys have a higher addiction rate than other people, and studies show that at least 10% of attorneys have some substance abuse problems. While addiction may know no boundaries, impaired attorneys create special challenges. In addition, substance abuse is one of the top causes of malpractice. Yet, confronting professionals is not risk free either. Join this session to discuss how to respond if someone at your firm has a drug or alcohol problem. Learn the warning signals, and how to avoid the confidentiality, privacy and other legal considerations implicated by interventions that go beyond the American Disabilities Act.
About the Presenter(s): Jonathan Segal, Esq., is partner at Duane Morris LLP in the Employment, Labor, Benefits and Immigration Practice Group. He is also the managing principal of the Duane Morris Institute. He is a frequent commentator on employment issues on national and local television and radio including: CNN, PBS, CBS, KYW (television and radio), FOX News and WPHL (WB). Segal also hosted a television special on sexual harassment, The Sexual Harassment Quiz. The special, which was based on a supervisory training exercise he developed, has been broadcast on more than 200 PBS stations throughout the country.