News & Noteworthy
Celebrating a Big Milestone
By: Joanne Miraglia, Office Manager, Sweeney & Sheehan, P.C.
O Canada, Or Should I Say, O Tornoto
By Marlys Hickman, Fox Rothschild, Philadelphia Firm Administrator; ALA Philadelphia Chapter, VP of Business Partner Relations and Special Events

Keep on Rollin'
By Christine McCarry, Practice Support Manager, Ballard Spahr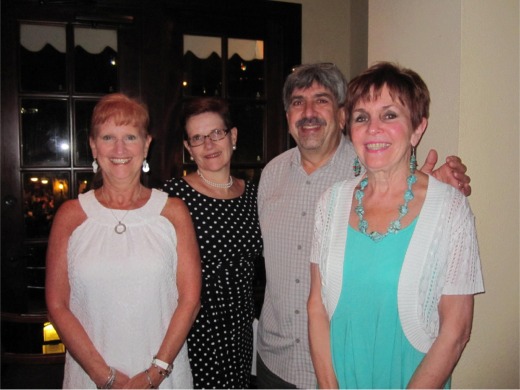 My Learning Experience at the Chapter Leadership Institute in San Antonio, TX
By: Gail W. Ruopp, Executive Director, Flaster/Greenberg PC
Lessons Learned from Attending the Legal Marketing Association Conference
By Shannon Duffy, Marketing Manager, Conrad O'Brien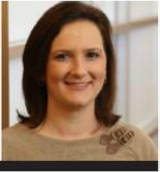 Clean Bills, Happy Clients
By Candy Sharpe, BillBLAST
This article was first published in ILTA's March 2014 issue of Peer to Peer titled "Client Satisfaction: Customer Service Is Job One!" and is reprinted here with permission. For more information about ILTA, visit www.iltanet.org
Client Service Aspect of Client Satisfaction - Amenity or Necessity?
By Garnett Bandy, DTI
This article was first published in ILTA's March 2014 issue of Peer to Peer titled "Client Satisfaction: Customer Service Is Job One!" and is reprinted here with permission. For more information about ILTA, visit www.iltanet.org

The 2014 SHRM Annual Conference as Experienced by a "Newbie"
By Patricia Woodson, SPHR, Director of Administration and Human Resources, Pepper Hamilton, LLP
Events & Attractions
October 27-29, 2014: ALA Fall Business of Law Conference, Philadelphia, PA - The Business of Law Conferences will provide unique opportunities to meet and network with colleagues from all corners of the world, as well as exhibitors highlighting new products and services pertinent to your ability to do your job effectively. The top-notch speakers, facilitators and presenters prove ALA is truly dedicated to provide its members with the tools, strategies, best practices and motivation to contribute to lead positive change with their firms, and return to their firms inspired to do great things with their careers. Registration is through the ALA National website. More Details
November 12, 2014: ALA 2014 Annual Renewal / New Business Partner Breakfast 8:00am-10:00am Hard Rock Cafe', Philadelphia Room, 12th & Market Streets, Philadelphia. This meeting is held annually to discuss the benefits of being an Annual Business Partner of the Philadelphia Chapter, as well as to to discuss the various levels of sponsorship. This event is only open to current or potential Annual Business Partners and Board Members. Register Now.
November 13, 2014: HR Section Education Luncheon Meeting "Why Law Firms Face Employment Claims … and How to Prevent Them", featuring Dilworth Paxson's Eric B. Meyer, Esq. at Flaster Greenberg Philadelphia. Register Now!
November 18, 2014: General Membership Meeting

: "The Logistics of Moving Your Office" Location: Davios



November 19, 2014: 3:00PM to 7:00PM - 2014 Delaware Valley Legal Expo

. ALA Independence Chapter and Montgomery County Bar Association are jointly producing this event at Presidential Caterers in East Norriton. More information and the registration link can be found

here

.
December 2, 2014: Finance Section Meeting "Budgeting Best Practices" Presented by Jag Dhariwal of OLAP Vision, Sponsored by Thomson Reuters and hosted by: Drinker Biddle & Reath LLP
December 5, 2014:
12:00PM to 2:00PM


ALA 2014 Holiday Party
---
Spotlight

Casino Night Spotlight: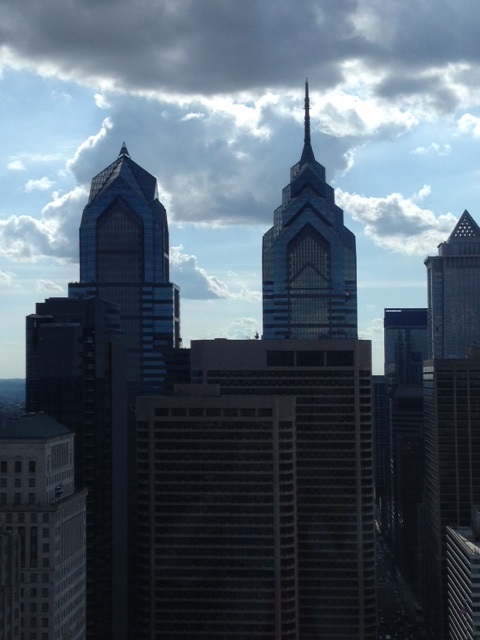 Philadelphia Skyline ~ "The view at Loews was spectacular"
Thursday, June 26th, the Philadelphia Chapter Association of Legal Administrators and its business partners met for an evening of gambling and networking otherwise known as Casino Night. The people at the craps table were the noisiest and loudest of the gamblers. This is typical of craps table. Not sure if it's the game or the people that are attracted to the game. Everyone was shoulder to shoulder and hands went up in the air on several occasions.
Bruce Gosbin commandeered the black jack table. He was giving instructions to everyone (including the dealer). People were enjoying themselves.
The roulette table was the most subdued but again packed. There was very little space between players – very integrating.
The view at Loews was spectacular. This hotel has recently undergone some renovations and the end result is stunning. We were chatting with the bartender (don't judge me). He told us that Loews was built around 1936 and much of the original façade was kept intact to preserve some of the history.
I had the privilege of meeting some new business partners, reconnecting with some other people as well as meeting many of my peers. A special thank you is in order for our members of the board who coordinated the event. Everything went off without a hitch. The event was a success. It's important for all of us to take a step back occasionally and just build on our relationships.
By: Gail Ruopp, Executive Director Flaster/Greenberg PC
---
Chapter Leadership Institute 2014, San Antonio, TX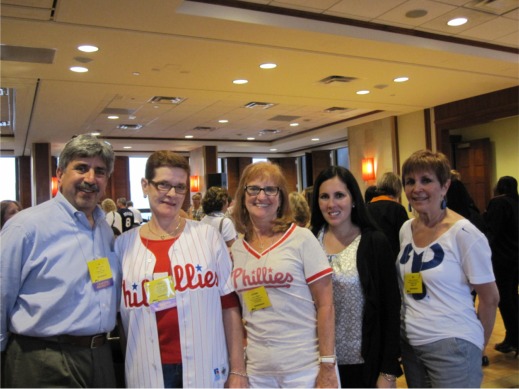 Board Members: Gil Marquez, Gail Ruopp, Joanne Miraglia, Jamie McQueen, Patricia Gallagher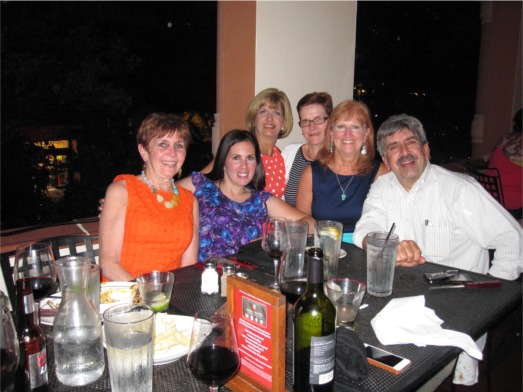 Board Members: Patricia Gallagher, Jamie McQueen, Rose O'Drain, Gail Ruopp, Joanne Miraglia & Gil Marquez (lucky man)